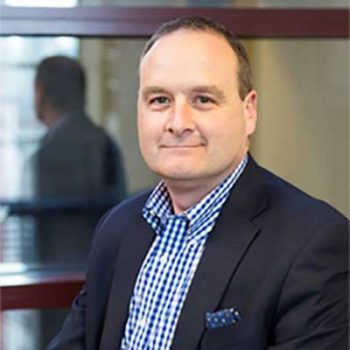 Marketing and Healthcare
Contact
Email: agallan@depaul.edu
Phone: (312) 362-8671
Office
1 E. Jackson Blvd., Suite 7500
Andrew S. Gallan, PhD
Andrew S. Gallan, PhD is an assistant professor of marketing. His research interests are in the areas of innovation, design and patient experience in health care, which explores the transformative potential of services. His research also utilizes data analytics to uncover insights into innovative new business strategies. Gallan has published articles in the Journal of the Academy of Marketing Science, California Management Review, and other journals that focus on services, marketing and patient experience. He has more than 20 years of industry experience in various sales, marketing and management positions.
At DePaul, Gallan teaches the core marketing class to MBA students as well as patient experience and health care data analysis classes at the graduate level. Gallan's collaborations with a variety of health care organizations, including Mayo Clinic Arizona, Advocate Health Care, the Patient and Family Centered Care Innovation Center at the University of Pittsburgh Medical Center, and University of Chicago Medical Center, have resulted in support for students, teaching, advising and research.
Gallan is a member of the Consortium of Health Initiatives at DePaul, which facilitates collaboration around health-related education and research initiatives across the university, and promotes DePaul University to the larger Chicago community as an institution engaged in health education broadly defined. Additionally, he hosts quarterly Health Sector Panel Series events that attract audiences from the Chicago community.
[CDM / ResearchGate / Google Scholar]