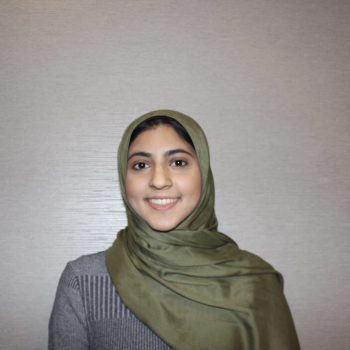 Event Manager
Title:
Danyah Khan
Event Manager
BS Data Science
Background:
Danyah was born and raised in Nashville, TN until moving to Bolingbrook, IL, where she now lives. Being raised in both cities, she visits her hometown of Nashville every few years. She enjoys baking, playing board games with family, and riding her bike in the summer.
Professional:
Danyah is currently a third year undergraduate student at DePaul University where she is pursuing a major in Data Science and a minor in Computer Science and Statistics. She also has a passion for machine learning and AI and hopes to continue developing her interests further.
As a member of the Data Science Group, Danyah wants to encourage students to take part in events and social activities to learn more about data science and also to make connections with each other. She hopes to get students involved and take part in events and networking. The Data Science Group is perfect for students who are looking for a community of individuals with similar interests rooted in data.
Why Data Science?
Danyah's interest in data science stems from wanting to problem-solve and make data-driven decisions by understanding and analyzing patterns in data. She wants to explore all the possibilities that data brings in different industries while also ensuring that there is transparency in the data being obtained from individuals, as well as maintaining the privacy of individuals.
e-mail: danyahkhan17@gmail.com
LinkedIn: https://www.linkedin.com/in/danyah-khan/