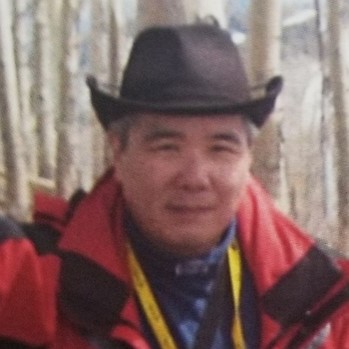 Liaison, Industry Relations
Title:
Felix Fujishiro
Liaison, Industry Relations
MS Data Science in Computational Methods
Background:
Felix was born in Philadelphia, PA and normally resides in Ventura, CA, though currently he is living in Wilmette, IL with his beloved Golden Retriever during the school year (due to the pandemic). He is an avid news junkie (across a broad spectrum of topics), and his other passions include cooking, growing herbs and tomatoes, and financial time series.
Professional:
Felix is currently a full-time student at DePaul and is in the 4th quarter the master's program. He graduated from Princeton University with a degree in Electrical Engineering and Computer Science. He has worked for AMD and VLSI Technology as a process development engineer, and for Compass Design Automation and Avanti Technology in a variety of engineering, marketing, management, and executive staff roles.
Why Data Science?
"I'm old enough to have applied statistical and computational tools to large amounts of experimental, manufacturing, and marketing data, and to have used visualization techniques to explain complex topics to managers, executives, and customers before most people started defined it as data science.
When considering what my next act would be, I thought about which activities gave me the most satisfaction during my career and realized very quickly that what I enjoyed most was mining data for knowledge and insights, and coming up with ways to clearly communicate my findings to others. That brought me to DePaul, to refresh my knowledge of statistics and learn the latest data science methodologies and tools."