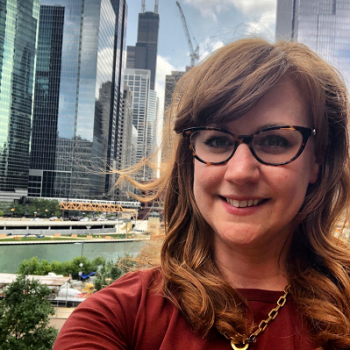 Marketing Manager
Title:
Maggie Wolff
Marketing Manager
MS Data Science
Background:
Maggie was born and raised in Park Forest, IL, and now lives in Chicago with her husband Robert. In her spare time, she enjoys running and working out with the local chapter of November Project.
Professional:
Currently, Maggie is a Product Analytics Manager with Egencia, the business travel platform of Expedia Group. She is responsible for analyzing product features that can improve conversion rates or improve the user experience. She is also involved with the Business Volunteers for the Arts program with the Arts & Business Council of Chicago.
Maggie received a Bachelor of Arts in Communication from Loyola University Chicago and is currently a Master of Science candidate in Data Science with a focus on Computational Methods from the DePaul University School of Computing and Digital Media.
Why Data Science?
Data Science is at the intersection of a lot of things that she's interested in – math & logic, finding insights and value in the massive amount of information we are collecting in the Internet age, and the ethics of how we use and communicate that information. She is especially interested in encouraging the field of data science and computing to hold themselves to a higher ethical standard.
e-mail: mwolff7@depaul.edu
LinkedIn: https://www.linkedin.com/in/magwolff/