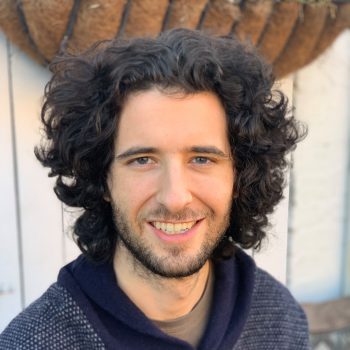 Treasurer
Title:
Tyler Boudart
Treasurer
MS Data Science in Computational Methods
Background:
A Chicagoland native, Tyler loves staying up to date on politics as a 'news junkie' and hanging out with his cat, Teddy. Tyler is passionate about coffee and enjoys roasting coffee at home, as well as traveling to places where he can visit coffee farms. As a data science student, in his free time Tyler builds web-scraping scripts to automatically find the best green coffee value based on variables like price and cupping score.
Professional:
Tyler graduated from Indiana University with a bachelor's degree in Economics, an honors certificate through the Liberal Arts and Management Program, and a minor in political science. After graduation, Tyler served one year as assistant controller for his family's restaurant businesses before moving to New York City to become a data analyst at a PR firm. Tyler moved back to Chicago after two years in New York to become the controller of his family's businesses. To prepare for the role, Tyler enrolled in the CFA and is currently awaiting to take the level three CFA exam. Tyler looks forward to contributing his financial knowledge and experience as a controller to serve the community at DePaul through the Data Science student group. Tyler hopes to find further opportunities to support his communities by applying his data science skills as well.
Why Data Science?
A puzzle-addict, Tyler loves immersing himself in challenging problems and being able to identify patterns. He enjoys using his problem-solving and analytical skills to help others in creative ways. Tyler has particularly enjoyed applying his learnings from classes quickly to external projects and is excited to continue growing his skillset through the program.
e-mail: tlboudart@gmail.com
LinkedIn: https://www.linkedin.com/in/boudart/