The DePaul Center for Data Science is hosting a Panel with featured alumni from the DePaul Data Science Program on February 19. Four alumni will share their educational experiences at DePaul as well as how they built a career path that led them to the successful positions they currently have. Students and faculty members affiliated with the CDS will be invited to participate in the event.
When: Friday, February 19, 2021, 4:00 pm CST – 5:30 pm CST
Agenda:
Welcome and Introductions (10 min)
Alumni Presentation (10 min presentation + 5 min Q&A per person)

Aaren Stubberfield, Manager of Data Governance and AI from Ingredion Incorporated
Ke Feng, Data Scientist from Aon
Laura Floyd, Marketing Science Partner from Facebook
Taihua (Ray) Li, Data Scientist from AWS

General Q&A (20 min)
RSVP: https://forms.gle/J6JQAssxm6uTANQo6 by February 16, the zoom link will be emailed after RSVP.
Speakers:
Aaren Stubberfield: Voted by his employer Ingredion Inc. as 2019 Professional of the Year in an organization of over 11,000 employees, Aaren Stubberfield is a Data Science professional and online course author. With a diverse background, including Sales, R&D, Procurement, and Supply Chain, Aaren now holds the title of Manager of Data Governance and AI. He is responsible for playing a pivotal role in Ingredion's strategy around data governance and leading a team of developers to deliver AI and machine learning projects. After receiving a master's in Predictive Analytics from DePaul in 2015, Aaren used his experience and expertise to develop courses in "Supply Chain Analytics" and "Joining Data with pandas" on the online learning platform for Data Science, DataCamp.com. Over 14,000 students have participated in these courses. LinkedIn: https://www.linkedin.com/in/aaren-stubberfield/.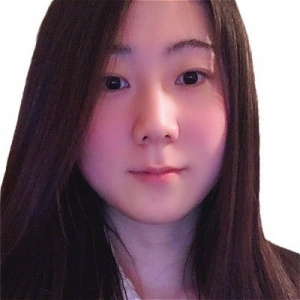 Ke Feng: Ke Feng currently works as a Data Scientist at Aon in Chicago. Before joining Aon, she completed her M.S. in Data Science at DePaul and holds a B.A. degree in Political Science and Media Studies. She developed her interests in computer programming and Data Science through DePaul's program and gained her practical training through an internship course. Her current work involves extensive modeling on patent data, visualization, and NLP. LinkedIn: https://www.linkedin.com/in/fengke910/.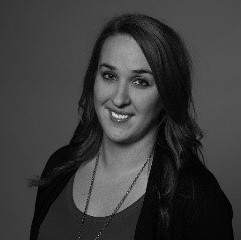 Laura Floyd: Laura Floyd is a Marketing Science Partner at Facebook, working with the platform's top advertisers in adopting better measurement as a way to improve business outcomes. Prior to joining Facebook, Laura worked in data science and analytics within the advertising and market research industries at Leo Burnett and Kantar TNS. She is a "Double Demon," having earned both her undergraduate (Marketing) and masters (Predictive Analytics) degrees from DePaul University. Additionally, she was the inaugural recipient of the DePaul University Department of Marketing "Young Alum of the Year" award in 2015. LinkedIn: https://www.linkedin.com/in/laurafloyd/.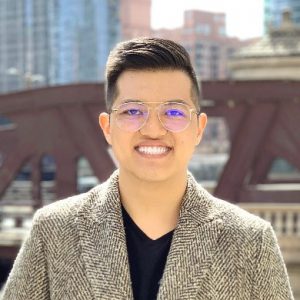 Ray Li: Ray Li attained a Master of Science degree in Predictive Analytics from DePaul University and is currently a data scientist at Amazon Web Services (AWS). At AWS, he helps customers to realize desired business outcomes using machine learning, such as computer vision, natural language processing and time series forecasting. Prior to AWS, he worked on computer vision applications in the auto insurance and the automotive space where he helped develop the first AI-enabled vehicle collision estimate technology in the world. Outside of work, Ray enjoys taking fitness classes and reading non-fiction literatures. You can learn more about Ray at https://taihuali.com. LinkedIn: https://www.linkedin.com/in/taihuali/.